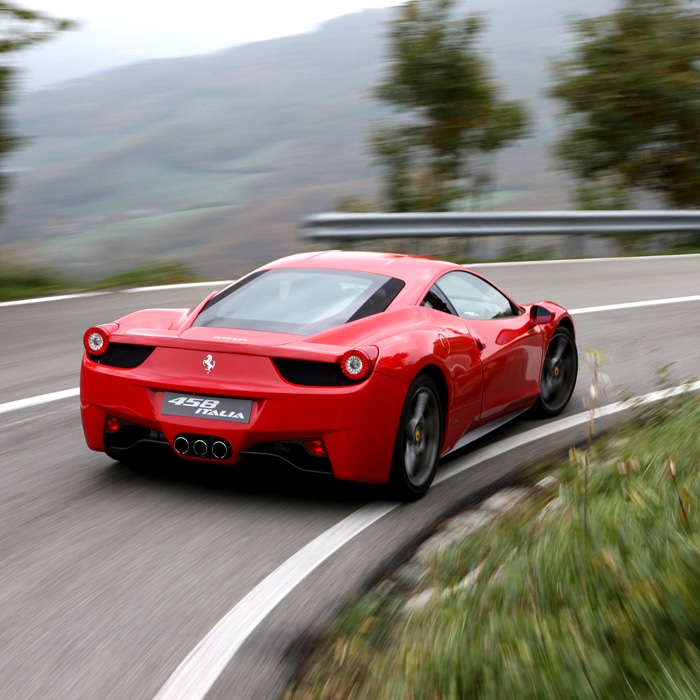 The Ferrari 458 - Extreme Performance in the Boston Area.
The Ferrari 458 is available in two configurations, a sleek Italia coupe or Spider convertible. What lives inside the 458 is a 4.5-liter V8 paired to a seven-speed automatic transmission. The engine generates 570 horsepower at 9,000 rpm and 394 foot-pound of torque at 6,000 rpm. This amount of power moving just 3,274 pounds results in a 0-60 mph time of just 3.4 seconds. Those lucky enough to take the 458 on a track will find themselves attaining speeds up to 201 mph. In addition, the 458 truly shines with nimble, responsive handling, and emits a bestial sound that'll bring joy to your ears.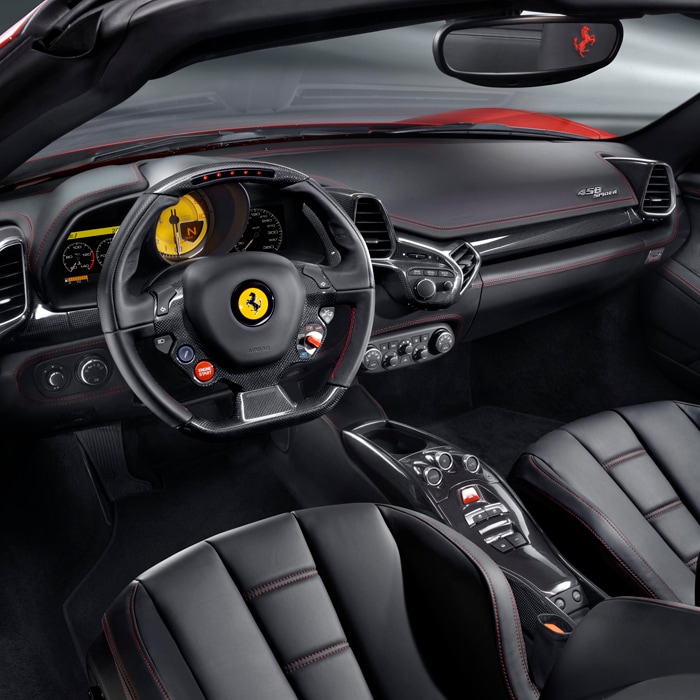 The Only Way to Get Closer to the Ferrari 458 is to Drive It.
Too often, we don't make time to enjoy the little things in life, the simple pleasures, like sound of 570 horses screaming as you push down on the accelerator of your own Ferrari 458. For that and other such spine-tingling thrills, come see us at Ferrari of New England to find the Ferrari you've always dreamed about. If you're already the proud owner of a top-quality Ferrari model, we invite you to take a look at our robust Parts Department—well equipped to supply whatever project you're undertaking. If you'd prefer someone else to do your mechanical work, visit the expert technicians in our Service Center.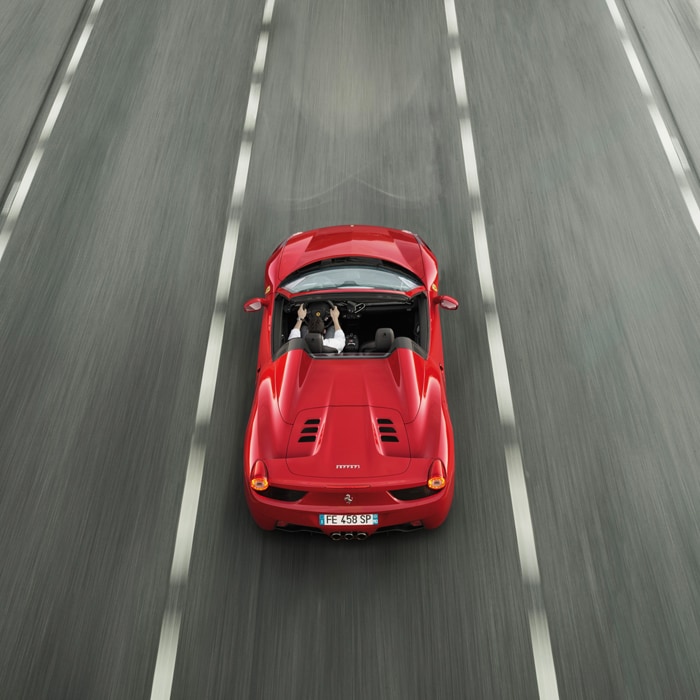 Make the Ferrari 458 Yours.
If you're ready to make the 'car of your dreams' simply the 'car in your driveway,' give us a call at (877) 305-5628 to schedule a test drive in a pre-owned Ferrari 458. No one but you can decide whether you're more suited to the 458 Italia or the 458 Spider, but here at Ferrari of New England, we can think of at least 570 very good reasons to come in for deciding test drive. We're located on 441 Providence Highway, Route 1, The Automile, Norwood, MA, and we're right in the area for drivers from Boston, Newton, Quincy, and Brookline, MA, so pay us a visit and pick your flavor of exquisite.