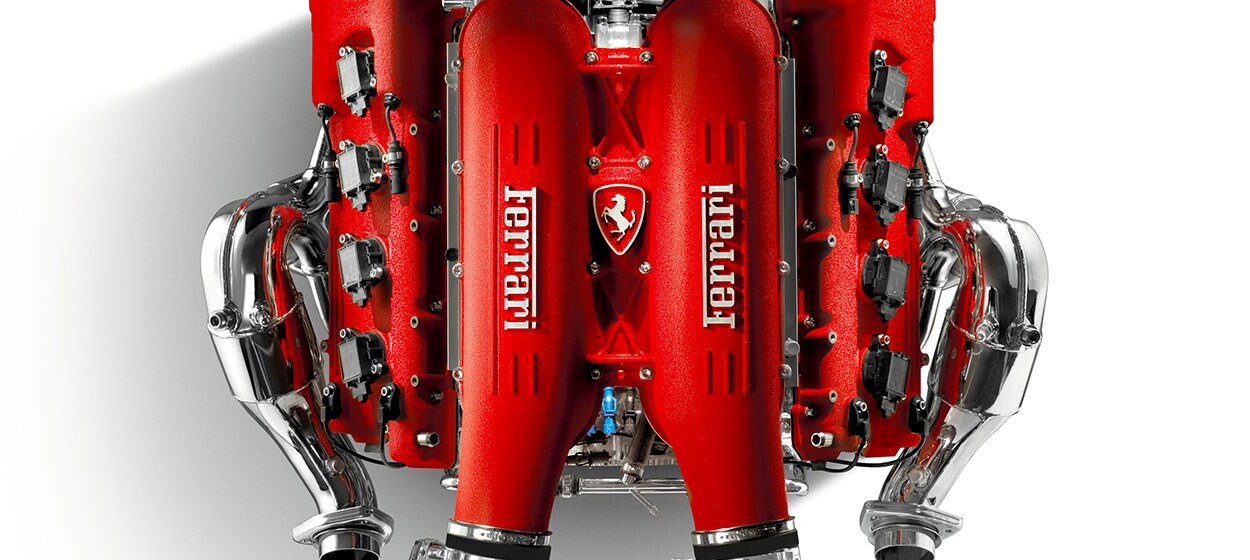 At Ferrari of New England, our dedicated parts specialists provide you with decades of shared experience. We work hard to provide you with only authentic Ferrari parts that will elevate your vehicle's performance in Norwood.
Explore the range of luxury and exotic parts available now at Ferrari of New England.
If you think there's an issue with your Ferrari, but you can't find the cause, just bring it over to our dedicated service center. Our exotic car experts will quickly determine which part is the issue and we can get it replaced immediately. We have a huge range of parts optimized for your luxury vehicle, and if we don't have something, we can always order it.
Brakes: Performance brakes near Quincy give you sharper responses and a deft touch on the road. If you're experiencing brake issues like sticky pedals, noise, or friction in the pedal, our Ferrari parts specialists can help diagnose the issue and find the part that will fix it. We offer performance brake pads, discs, rotors, and more at our Boston area luxury dealership.
Oxygen sensor: Also written as the O2 sensor, this part ensures your exotic car's fuel usage is optimized. A faulty sensor is often the culprit behind a persistent Check Engine Light and our specialists can easily find the right sensor to match your model.
Ignition coil: This crucial piece of the starting mechanism converts the low voltage energy of the battery into something that can generate a spark in the spark plugs and ignite the fuel. If your Ferrari is slow to start, then the issue could stem from this common problem.
Spark plugs: Another common issue that will trigger your Check Engine Light, spark plugs provide the spark necessary to ignite the fuel in your Ferrari. Other symptoms include slow acceleration, loss of power, and difficulty starting the car.
Exterior lights: To get the most out of your exotic vehicle near Newton, you need everyday parts like headlights and taillights working well. Feel free to come to us for a replacement, but our service center can also help clean out bulbs and casings to prevent fogginess on the road.
Remote keyless entry: This is one of the most convenient pieces of your new Ferrari, but if your fob gets damaged you need a quick replacement for ease of access. Our Quincy area Ferrari dealership will quickly correct your keyless entry system.
Battery: Your car battery uses its power to start the ignition process. There's nothing more satisfying than the roar from igniting your exotic car's engine, and there's nothing more frustrating than the turn of the key being met with nothing. Grab a new battery from our parts center and get your Ferrari running at the top of its game.
Radiator: This is one of the most common parts for a DIY project and our professionals are here to find the radiator that works for you. The radiator allows the coolant to release the heat it captures near the engine block. This is a crucial part that gets a lot of punishment in performance cars, so it is important to be aware of any issues you have with an overheating engine or leaking coolant.
Catalytic convertor: This part converts the gas and waste coming out of the engine into less harmful pollutants. Without your catalytic convertor, your exotic car will lose performance and not pass inspection, so it is important to replace this major part soon if broken.

Stop by today and get an expert opinion on the part you're looking for. Whether you're working on a DIY project, or you plan on bringing the vehicle into us, we will help you get a great deal on your next Ferrari part.