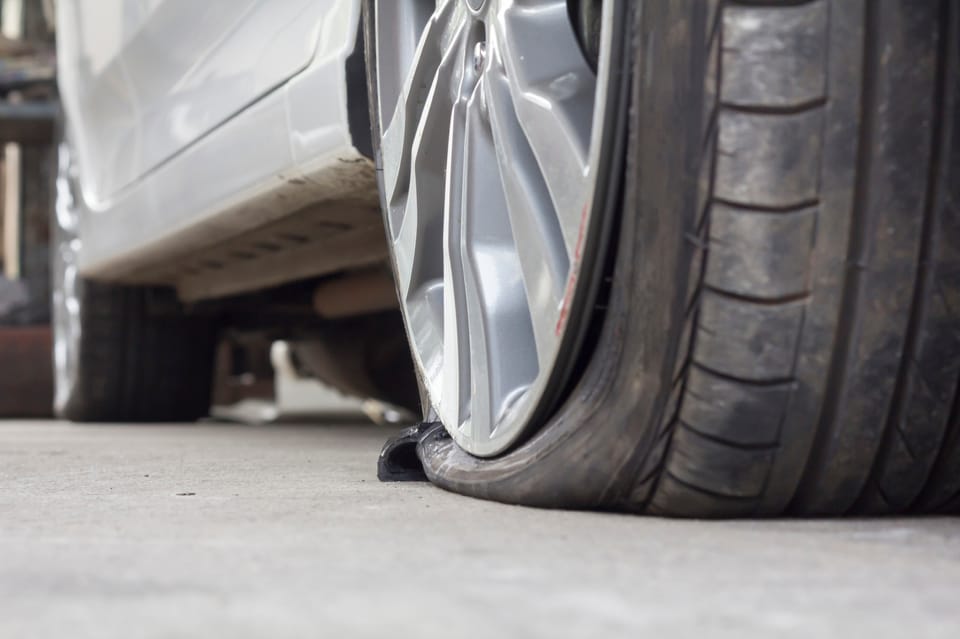 ​
We try our best to make sure that our vehicles are provided with the finest possible care. We work diligently to ensure that the exterior is washed, waxed, and protected against whatever dirt and grime may be on the roads, we keep the interior free of food, odors, and trash, and we make sure to keep our routine maintenance as up-to-date as we can. It's the unexpected things, like pot holes, nails, sharp objects, and etc., that we despise because they are unavoidable and annoying, especially if you have to pay to replace the tire that was damaged.
With our Boch Tire Protection Plan you won't have to worry about paying for any of those unforeseen tire accidents. This plan comes free when you purchase new tires from our Tire Center and includes two years of free tire repairs.
If you bought your tires from us within the past two years and you were driving down the road and one went flat, all you'd need to do is come to our Ferrari of New England dealership and we will handle the rest. It's that easy.
Of course there are a few rules that will have to be followed. Our Boch Tire Protection Plan has six.
Must be a passenger or light truck tire purchased from us (excludes run flats)
100% replacement on non-repairable tires for the first year
50% replacement on non-repairable tires for the second year
Doesn't include nail holes that can be repaired, vandalism, or any other obvious destruction
Must have copy of customer's original invoice
Customer is responsible for installation, balance, tire disposal, and valve stem (TPMS) fees
Learn More About Our Boch Tire Protection Plan At Ferrari Of New England
If you're interested in saving money on your tires, stop by the Tire Center at Ferrari Of New England to discuss how you can sign up for the Boch Tire Protection Plan today!