Our Deals Of The Day features our favorite luxury or unique vehicles!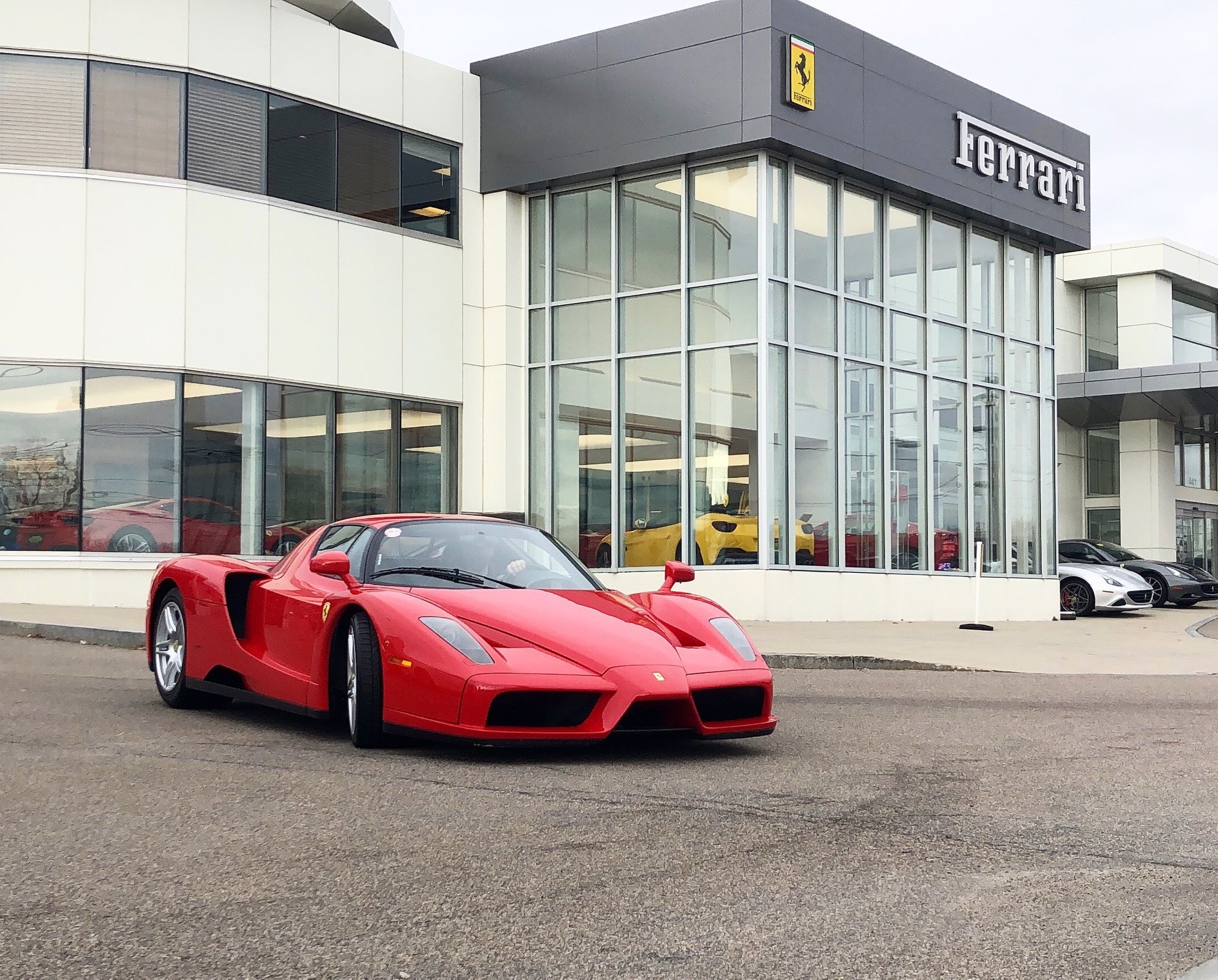 Visit us at Ferrari of New England in Norwood!
Boston and Quincy drivers have everything to gain when they visit us to embark on their Ferrari journey. Ferrari models sit at the pinnacle of the luxury world, as Ferrari has a global reputation for stunning vehicles with no equal. If you're privileged enough to have the chance to purchase a Ferrari, you've come to the right place at our dealership near Boston.
If you've had dreams of enjoying a Ferrari or other high-end luxury used vehicle, then you've come to the right place. Our dealership in Norwood is the perfect place to discover used cars for sale, as we have been a trusted provider for many years. The people of Boston know where to look for their Ferrari needs.
Pre-Owned Inventory
Within our pre-owned inventory, we have a wide range of models to choose from that will surely satisfy your luxury desires. Further, we also have a selection of certified pre-owned models as well for certain benefits. Whether that be a used Ferrari, pre-owned Maserati, BMW, Porsche, Jaguar, or Mercedes-Benz, we have everything you need in the luxury market when it comes to pre-owned luxury inventory for sale near Providence, RI.
Finance at our Dealership Near Newton
It's no secret that luxury models can run a high-price tag. Fortunately for you, we are here to offer premium auto finance solutions to help you acquire a luxury vehicle. We offer leasing, financing, and two unique programs such as FerrariSelect and FerrariDirect. Our exclusive selection of Ferrari vehicles are ready to be financed. Purchasing or leasing a model with us is a wonderful decision for your automotive future.
Schedule a Test-Drive at Ferrari of New England
When the time is right to purchase a Ferrari or another used luxury model, visit us at our dealership near Boston. We have a stunning selection of luxury models that we know will make a difference in your automotive life. At your convenience, visit us, and we will schedule you a test-drive on any of our luxury models.

We have luxury sports cars, exotic brands such as Lamborghini and Porsche, as well as a wide selection of other premium brands that will surely deliver you top-notch models for your benefit.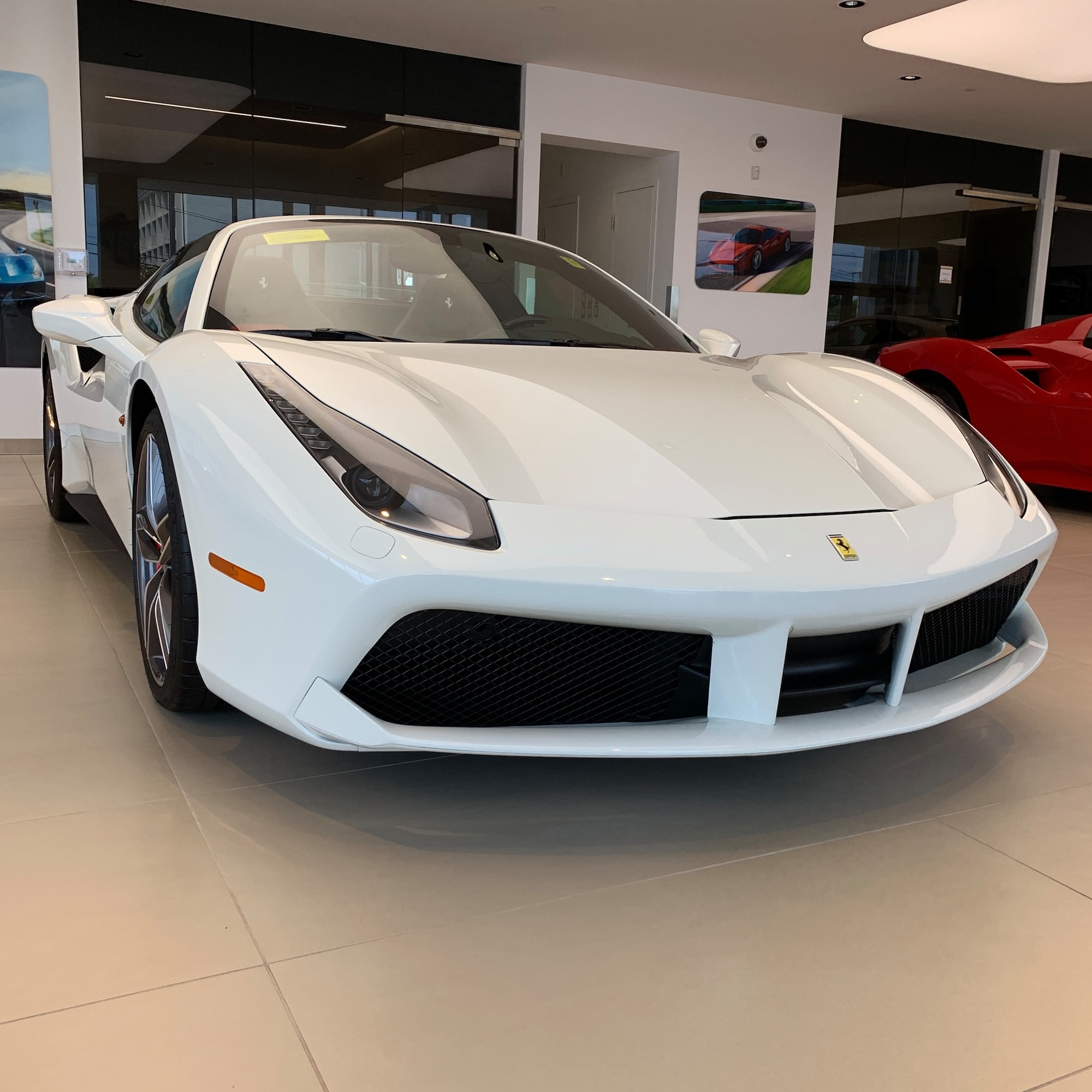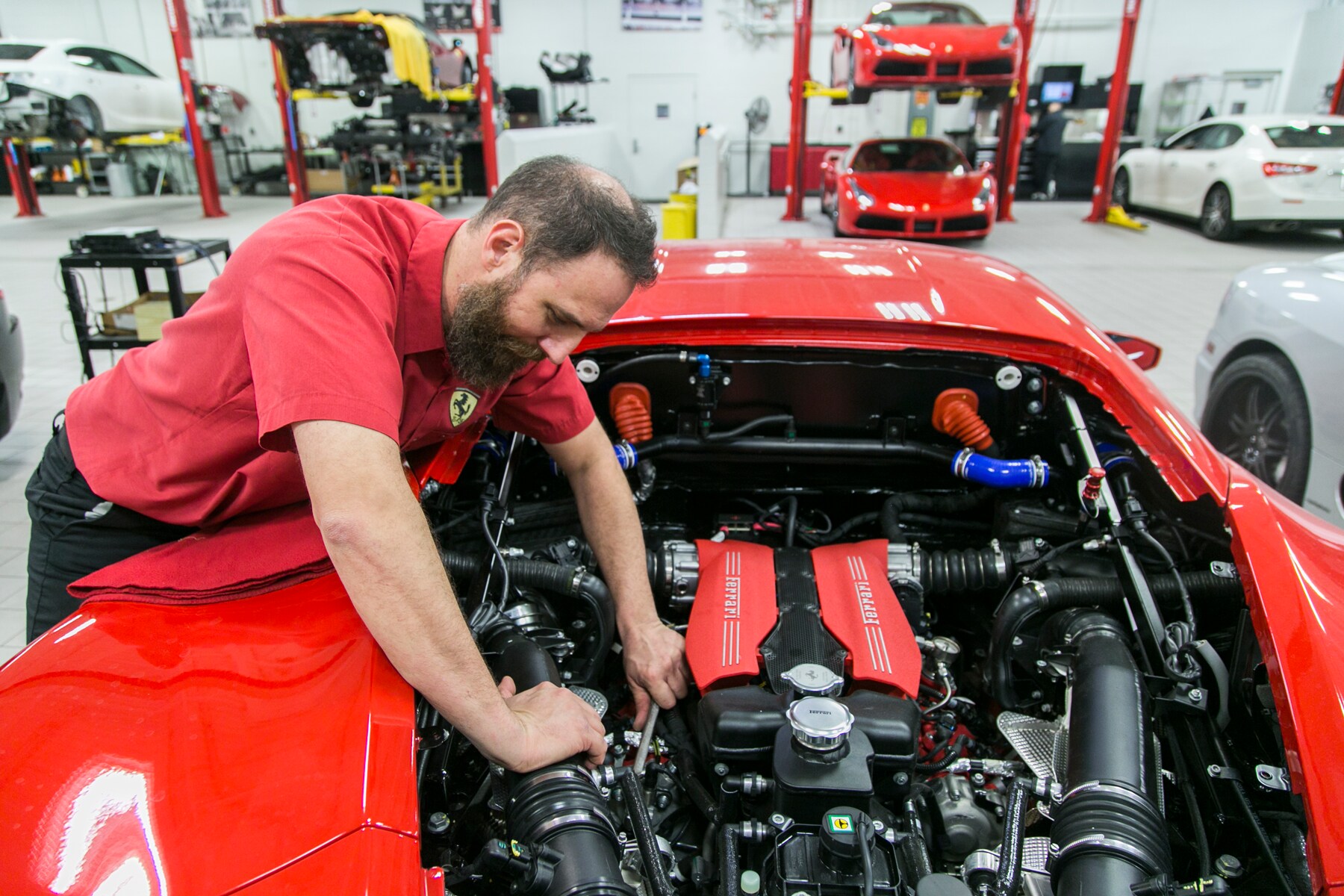 Luxury Auto Service
Ferrari models, Lamborghini's, Mercedes-Benz, and BMW vehicles aren't your everyday cars. They require higher levels of technical expertise and study to properly maintain, considering the level of performance each of these brands offers. Our technicians are trained to handle top-end models like Ferrari in our service department, where we perform both the routine and advanced repair.
If you have any questions, our technicians can answer all your car service FAQ, as well as schedule service to fix your luxury car.
In a similar vein, we also have genuine Ferrari parts and OEM specific pieces that are custom built, right to your luxury model. Don't trust the proper care and maintenance of your ride to a regular mechanic; put your faith in experts who know what they are doing.

With such stunning luxury at competitive pricing, it makes sense to shop with us. However, even with tremendous value on our used luxury lineup, you still want to protect your investment. Many homes throughout our area don't have garages or adequate protection from fierce New England weather. If that's the case, you can store your pre-owned Ferrari in our storage facility.
We Keep You Going
Ferrari of New England, offering Ferrari and other exotic vehicles in the Norwood area

At Ferrari of New England located in Norwood, we have a wide variety of Ferrari models serving drivers from the Boston, Newton, MA, Quincy, MA, and Brookline areas. Whether you're in the beginning stages of your buying process, or you've decided on a particular vehicle, we're ready to assist you in every step of the process.
Here at Ferrari of New England you'll find models in our inventory such as the California, 360 Modena, 458 Italia, F12berlinetta and other exotic vehicles. As for which ones stand out is up to you to decide. Here, it's all about what suits you best.
If you're looking for a model that's no longer in production we have you covered there as well. At Ferrari of New England we offer a high-quality Inventory of pre-owned exotic vehicles. Inspecting them thoroughly, we've ensured that these pre-owned vehicles not only meet our high standards for quality, but yours as well.
Ready to Drive Your Next Ferrari Home? Our knowledgeable Finance team can help

If you can already picture the California, 360 Modena, 458 Italia, F12berlinetta or other exotic vehicle you've had your eye on in your driveway, remember you can always ask Ferrari of New England for assistance whatever your automotive need may be. Our financing team is prepared to explain all loan options in detail in a clear and concise way once you've made a decision.

Ferrari has garnered over 5,000 victories on the world's tracks and roads, becoming a modern-day legend in the process. In 2014, Ferrari celebrated its 60th anniversary in the United States. Knowing all of our vehicles inside and out is a point of pride for us here at Ferrari of New England. From our auto technicians performing service and maintenanceon all Ferrari models from 1947 to current, you can be sure that only the highest quality Ferrari car parts are used and available to you, should you choose to service your own vehicle.
Ferrari of New England doesn't expect you to simply take our word that we offer excellent service. That's why we invite you to visit us at 441 Providence Hwy Route 1, The Automile in Norwood, MA at your earliest convenience. Use our
Directions page
for turn by turn directions and store hours, or if you'd like to learn more about local
Norwood attractions
.
The Origin of Ferrari
"Think as a winner and act as a winner. You'll be quite likely to achieve your goal." - Enzo Ferrari. The company's story officially began in 1947 when the first Ferrari emerged from the historic factory entrance on Via Abetone Inferiore in Maranello. The 125 S, embodied the passion and determination of the company's founder, Enzo Ferrari. Enzo devoted his entire life to designing and building sports cars.
Service and Parts Hours
Our Service and Parts Departments, which include the Boutique, are closed on Saturday and Sunday. On Saturday vehicles may be dropped off and picked up from the lot between the hours of 9:00 a.m. and 3:00 p.m. For all other business purposes, please contact us Monday through Friday during our normal business hours of 8:00 a.m. to 6:00 p.m.
Temporary Hand Controls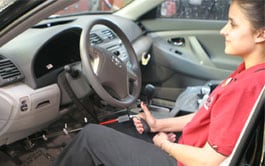 If you need hand controls, please visit our hand controls page.
Get in Touch
Contact Our Sales Department

:

(888) 364-2566
Monday

8:00am - 8:00pm

Tuesday

8:00am - 8:00pm

Wednesday

8:00am - 8:00pm

Thursday

8:00am - 8:00pm

Friday

8:00am - 8:00pm

Saturday

8:00am - 6:00pm

Sunday

11:00am - 6:00pm