Ferrari Power - Extended Service Coverage
Ferrari offers new car owners the option of extending the period of service coverage beyond that supplied under the standard new car warranty. Under the official Ferrari Power Service Plan, all repairs and parts included in different levels of the Power Plan will be performed by Ferrari of New England's
service center
, at no cost to you.
For all of your Ferrari service needs, please call (888) 364-7172 or complete the contact form to the right.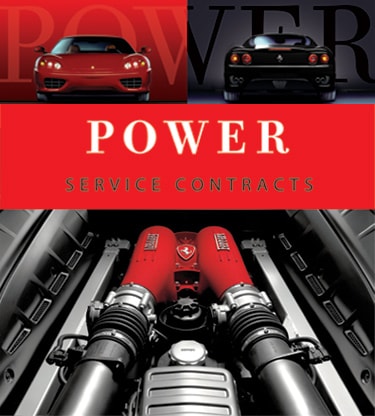 Ferrari Power Advantages
Extended Service Coverage
• With the new formula, your vehicle can be covered for up to 10 years
• Spare parts replaced at Ferrari of New England
• Different levels of coverage are available, depending on age and model of your Ferrari
Preserve the Value of the Your Vehicle
• Helps maintain optimal market value
• The vehicle remains covered when there is a private change of ownership
Ferrari Assurance
• You can travel across the United States and Canada, knowing that assistance is available at all Authorized Ferrari Dealers, including Ferrari of New England
• 24 Hour Roadside Assistance
Ferrari Power Download
Download the
Ferrari Power
Extended Service Coverage information booklet to learn more.